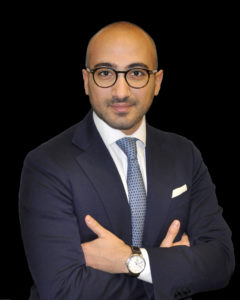 Law decree cum laude at University Carlo Cattaneo – LIUC di Castellanza
Post graduate bachelor on Regulatory law at l'Università di Bologna "Alma Mater Studiorum"

Bar Admission
Member of Milan Bar
Eugenio's practice prevalently covers regulatory law with particular focus on public contracts.
He has developed a significant experience in public tender and public compliance, supporting public entity in the compliance procedure with respect to anti-corruption law, digitalization, privacy and transparence. 
He is frequently involved in transaction with foreign private funds in their investment in in regulated Italian sector.
As of 2017 he gives lecture as Master in Corporate Finance organized by SDA Bocconi of Milan with respect to Partenariato Pubblico Privato Partenariato.
Since 2019 Eugenio provides lecture to local non profit organization– UPEL Milano.
Area of Expertise and Languages
Regulatory
Public compliance
Italian (native speaker)
English
French